I opened Takhina Therapeutics in 2011 in downtown Whitehorse and have helped many Yukoners since. It is my absolute joy and pleasure to be able to help people when they are in need of a functional therapy such as massage.
I graduated in 2010 from the Registered Massage Therapist program at the West Coast College of Massage Therapy (WCCMT) in Victoria, BC. I am currently registered under the College of Massage Therapists of British Columbia (CMTBC).
My treatment focus is mainly on trigger point therapy, myofascial release as well as muscle energy. I work with all types of clients, ranging from athletes, pregnant women, children and the elderly. I am a firm believer that therapeutic massage can assist with reducing stress, improving a persons pain reduction, promoting injury repair and enhancing circulation.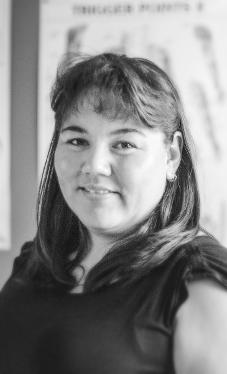 I like to use an active approach with all my treatments, by making sure both myself and the client are always motivated towards rehabilitation. Each client's unique therapeutic need is given the necessary time to address their concern and fully incorporate their therapeutic goals into every treatment. By addressing the source of the symptoms (not just the symptoms themselves) this creates long term results for a wide variety of conditions.

I offer the following therapeutic treatments:
Therapeutic Massage

General Relaxation Massage

Myofascial Release Therapy

Muscle Energy

Pregnancy Massage

I have developed a keen interest in the treatment of general body wellness and maintenance, pain reduction and palliative care clients. Incorporated in all treatments is self awareness and rehabilitation.
Sara is a born and raised Yukoner who graduated from F.H Collins and then went on to the West Coast College of Massage Therapy (WCCMT) in Victoria BC from which she graduated in April 2017. She has an interest in rehabilitation/therapeutic massage, including:
Myofascial Release,
Trigger Point Therapy
Active Release Therapy

Sara is excited to be home and working at Takhina Therapeutics and is looking forward to working with you towards your musculoskeletal and health related goals.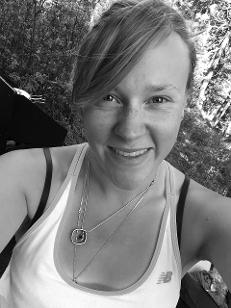 My name is Keenan Leary and I am a recent graduate of the West Coast College of Massage Therapy in Victoria, BC. My preferred techniques in the field of massage include deep tissue work with a focus on injury rehabilitation.
I have come to the Yukon to expand my horizons, meet new people and to start my practice in massage therapy. I enjoy an array of activities so don't be surprised to see me in a board game cafe or on the top of a mountain.
I am looking forward to meeting you!
Keenan offers:
Deep Tissue Massage
Myofascial Release,
Trigger Point Therapy
Active Release Therapy