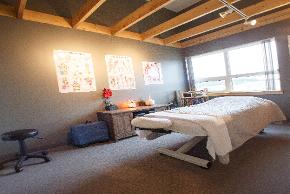 Clinical setting for any health practitioner, practicing: massage therapy, acupuncture, osteopath, physiotherapy, myofascial therapy, counselling, chiropractor, etc.
This is a lease opportunity, beginning December 1, 2017. Payment is due on the 1st of every month.
$900 per month fully furnished (electric table, linens and RMT equipment) and with administration support (phone, internet, website, online booking, FB presence). Lease is till May 31st, 2019.
$750 per month unfurnished and no administration support. You would Lease space under your own business and you would provide your own support.
Please contact this office if you would like to view. Phone:(867)393-3224